A great way to enhance your proposal or document is with an imprinted plastic binding comb. It is great for cookbooks, annual reports, tax documents, corporate manuals, etc. We manufacture this in house, and can put your name, website, phone number, email address and more on the combs. It is a very economical way to advertise your products and services. We can imprint the combs in quantities as low as 100 pieces and the turn around times are weeks, not months.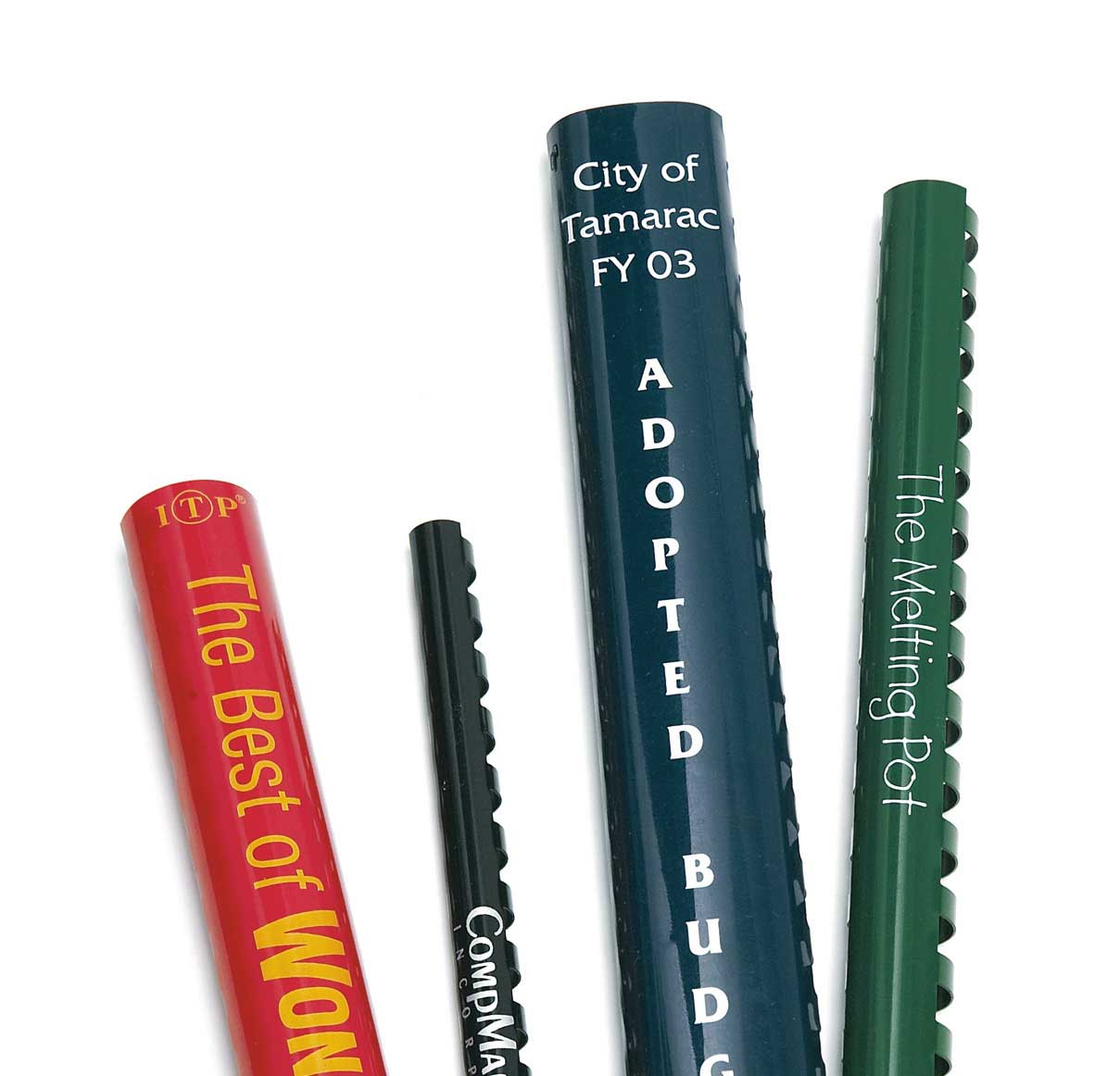 Contact us, and we can put together a special quote for your project.
Samples are available upon request.