Back to the Basics
February 22, 2018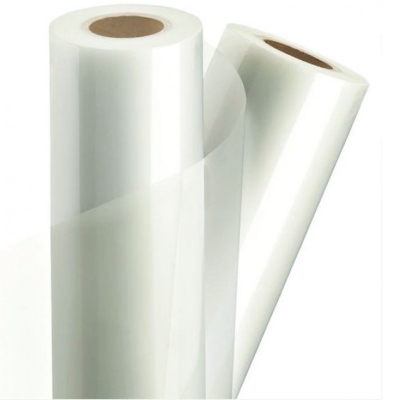 Your project is printed and it looks great- congratulations! But to keep that project looking great, you may start to consider lamination. Laminating is an excellent way to not only protect but enhance the appearance of printed projects, providing you with a finishing tool to add an extra "wow" factor. When you begin to examine the variety of different laminating films available, however, you may start to feel a bit confused as to which is the best option for you. Style and aesthetics are certainly two of the largest determining factors, but the specifications of your project may also dictate the final decision. Let's examine some of the options available! Click on any of the bolded terms to be directed to the corresponding product page.
The Options
Glossy film is the gold standard- an excellent choice for a wide variety of applications from school projects and proposals to menus and ID cards. Glossy films have a clear, vibrant finish that appears shiny and reflective, enhancing the material encased within. Schools, offices, and print shops often use this film as it is affordable and easy to use. Available in an array of widths, lengths, and thicknesses, glossy film is a versatile way to protect important, oft-handled documents without breaking the bank. Commonly used in a roll format, which allows users to laminate projects in a variety of sizes, this film is also available in pouches. For more information on glossy laminating pouches, please click here.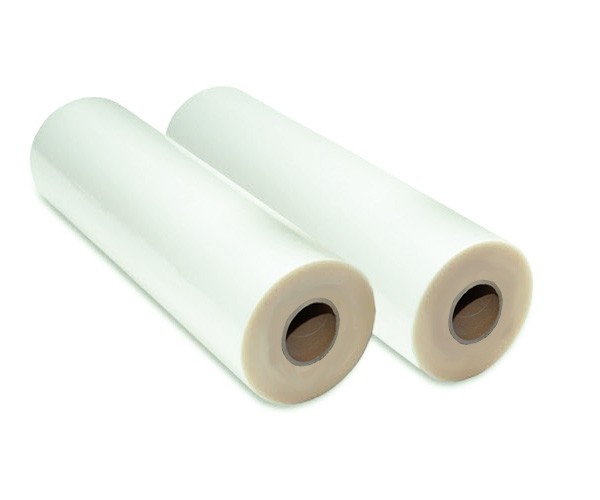 Matte film gives projects a more subtle, muted appearance. By absorbing light rather than reflecting, matte film eliminates glare, allowing users to view encased documents from all angles under any conditions. This advantage makes matte films an excellent choice for signs, posters, and images that will be displayed under lighting. However, the delicate surface of matte films is scuffed and scratched far easier than glossy films, meaning it may not be the best choice for regularly-handled documents. Matte films also tend to be more expensive than glossy films, and this cost factor tends to relegate matte films to more specialty applications. Our Smooth Touch film is an example of a premium-application matte film. Available in a wide variety of lengths, widths, and thicknesses in roll form, matte films are also available in select pouch sizes. For more information on matte laminating pouches, please click here.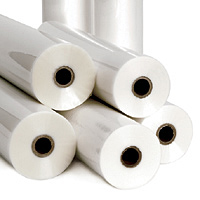 Pressure-Sensitive film is a type of specialty film that does not require heat to adhere. Most commonly utilized with "cold" laminating systems, pressure-sensitive films are geared towards heat-sensitive inks and substrates that would "run" or otherwise be damaged by the high temperatures associated with traditional lamination. Rather than a heat-activated adhesive, lamination film is applied by an adhesive activated by pressure alone, hence the name "pressure-sensitive film." This type of film enhances the colors of projects and provides superior protection in both indoor and outdoor environments. Available in a variety of lengths and widths, pressure-sensitive film can also be purchased in several finishes- gloss, luster, matte, and textured matte. Additionally, because pressure-sensitive lamination is a one-sided process, many printers utlize Kraft Paper to protect the bottom roller of their laminating system from adhesive residue.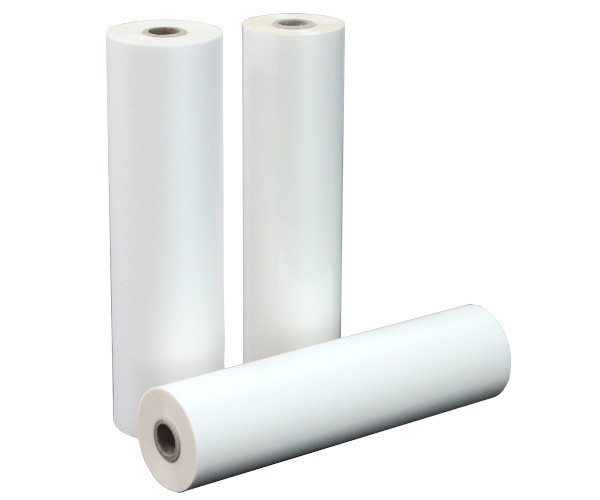 DigiKote is a roll film, specifically designed for wide format inkjet prints. Featuring a "low-melt" adhesive, DigiKote aggressively adheres to the heavy ink coverage associated with wide format projects at a lower temperature than traditional laminating films. This means that a secure seal is established without damaging the underlying material. An ideal choice for signs, banners, and large displays, DigiKote is available in 38", 43", and 51" widths in both glossy and matte finishes.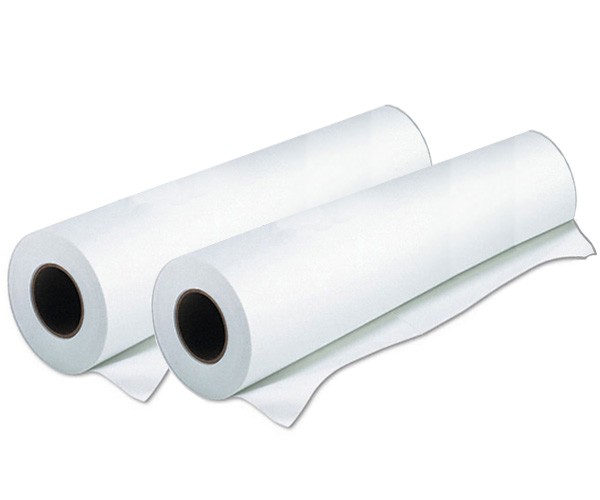 Extra Bond (EXB) is a lamination film similar to DigiKote, designed for aggressive adhesion to prints with high ink coverage. A clear adhesive enhances the appearance of the underlying print and provides excellent protection. This film also melts at a low temperature and is compatible with almost any heated system. Extra Bond works best with prints from digital copiers using fuser oil technology and is available in a variety of lengths, widths, and thicknesses.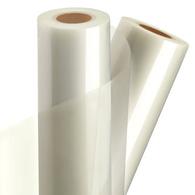 Time to Choose
Hopefully you now have a better understanding of the options available when it is time to laminate your projects. Whether you are finishing small projects and reports or large signs and banners, there is a solution for every situation. If you are still unsure which lamination film is right for your specific needs, give us a call and speak with one of our friendly and knowledgeable representatives!
You can reach us by phone at: 1-800-325-3628
Or via email at: sales@swplastics.com
Thanks for reading!
Source: Southwest Binding & Laminating