Phoenix 2700-DH Hot Roll Laminator Features and Benefits
February 13, 2018
The Phoenix 2700-DH Hot Roll Laminator from Southwest Binding Laminating is a powerful, easy-to-use laminator. Loaded with advanced features such as variable speed control with ten different settings, a convenient reverse function to clear existing film, and more, the 2700-DH allows schools, businesses, and other organizations to quickly create beautifully-laminated projects.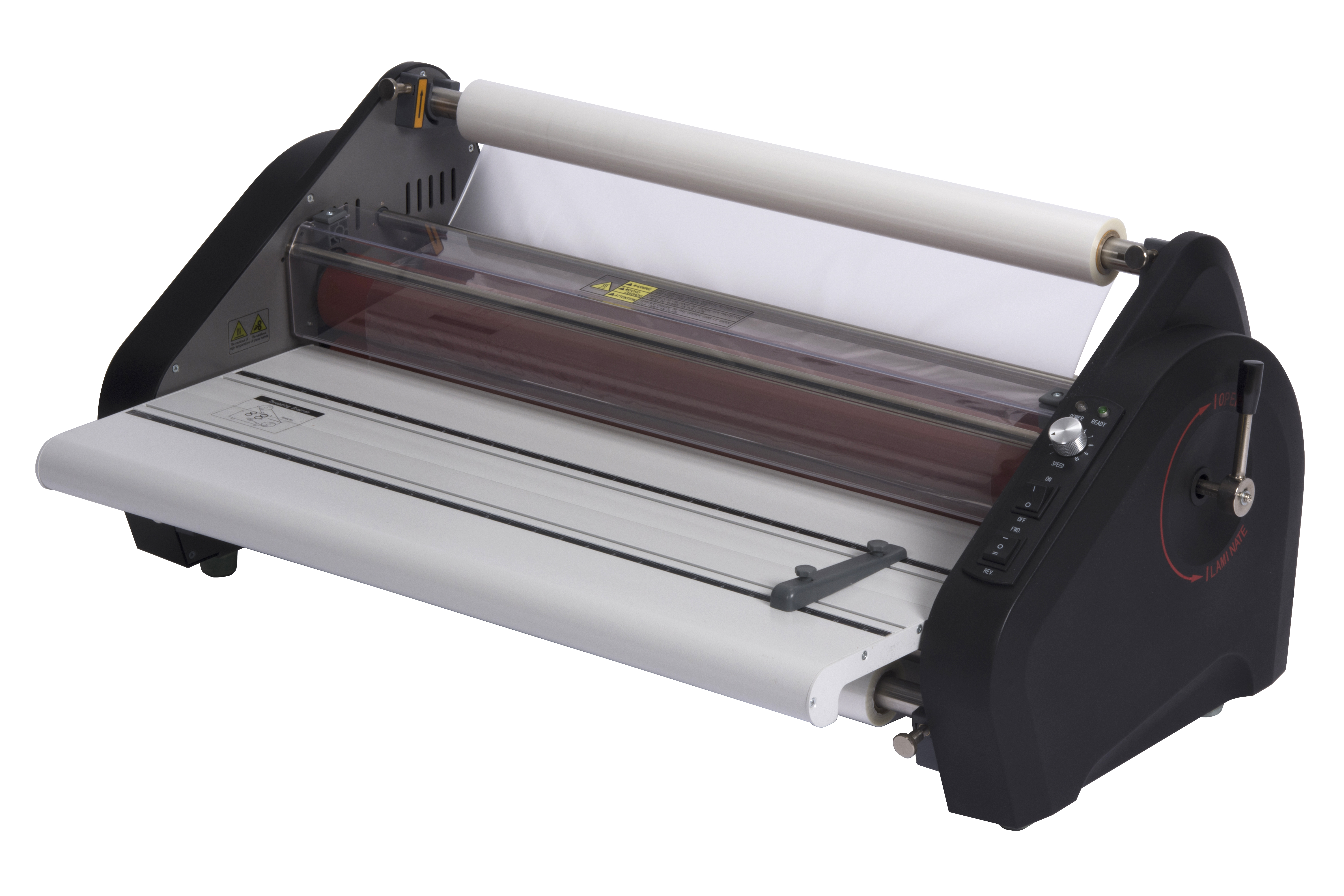 Easy to Load
One of the biggest complaints regarding laminators is difficulty with loading film. On the 2700-DH, operators can take advantage of standard film widths clearly marked on the supply shafts, taking the guesswork out of alignment. Simply match the ends of your roll film with the markings and begin laminating!
The 2700-DH runs films from 1.5 to 3 mil thicknesses on 1" and 2.25" cores. Effortlessly laminate projects up to 27" wide- perfect for posters, graphics, and other large-sized jobs.
Adjustable Settings
No job is ever the same, and the Phoenix's sturdy feed tray with adjustable paper guide allows operators to precisely insert any size project up to 27" wide. Easily adjustable supply roll tension allows operators to eliminate wrinkles in the finished product.
Different mil thicknesses and projects require varying speed settings. Using the control panel, operators may simply turn the speed knob to fine-tune the laminating process. Large, 2.25" diameter rollers ensure smooth, even lamination for a clear, bubble-free result.
Safety First
A clear safety shield with latches prevents contact with the rollers during the laminating process. Easily remove it by pressing the red button and lifting. The feed tray is also removable but must be engaged for the machine to run.
A heavy-duty 24V DC motor provides powerful, reliable operation. A sleep mode activates after 3 hours of non-use, lengthening the lifespan of the motor and protecting your investment.
A unique cleaning function allows for trouble-free maintenance. Simply remove the safety shield, engage the reverse function, and wipe rollers clean with an approved cleaning cloth- residue comes right off!
What Are You Waiting For?
It's that easy to produce professional, laminated projects with the Phoenix 2700-DH. For more information or to order this powerful laminator, contact one of our expert representatives!
You can reach us by phone at: 1-800-325-3628
Or via email at: sales@swplastics.com
Thanks for reading!
Source: Southwest Binding & Laminating