Phoenix 2700-DHP Hot Roll Laminator Features and Benefits
February 14, 2018
The Phoenix 2700-DHP Hot Roll Laminator from Southwest Binding and Laminating improves upon the 2700-DH, expanding functionality with additional features useful for a production environment. Adjustable temperature controls, convenient digital temperature readout in degrees Fahrenheit, variable speed controls with ten different options, a unique reverse function to clear existing film, and other advanced features allow operators to create professional, laminated projects in seconds.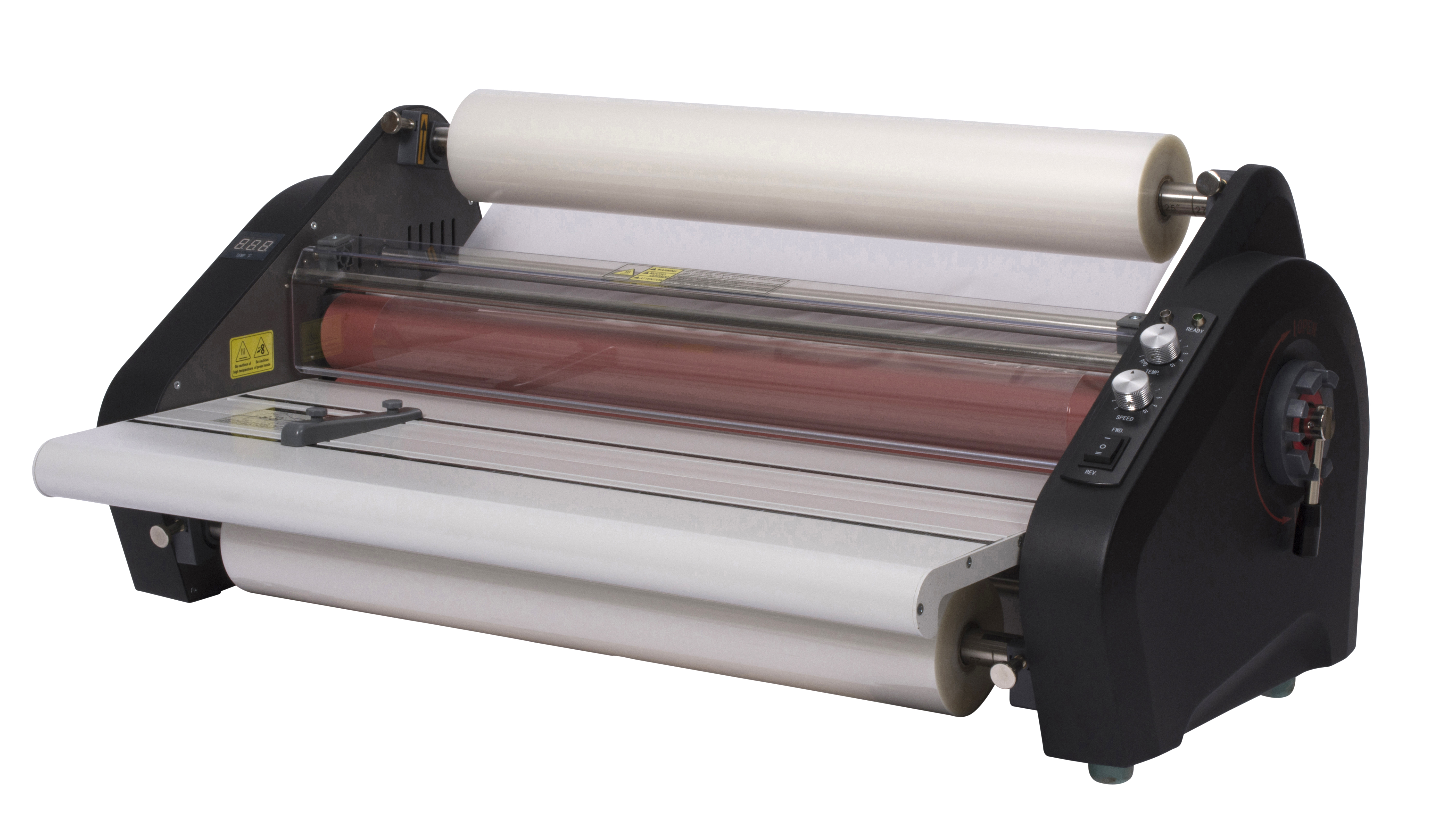 Easy to Load
Loading laminating roll film can be tricky for even the most seasoned operators, but the 2700-DHP eliminates the guesswork with clearly marked supply shafts. Simply slide the roll onto the supply shaft and align the ends with the corresponding width markings.
The 2700-DHP runs films from 1.5 to 10 mil thicknesses on 1" and 2.25" cores. Operators can also mount materials up to .25" thick, a feature not available on the 2700-DH. This allows for easy and affordable mounting on a wide variety of substrates including: pouch boards, gator boards, and more.
Adjustable Settings
A sturdy feed tray with paper guide allows the operator to adjust for any sized project up to 27", perfect for school projects, posters, and anything in between.
Mounting prints is easily accomplished with the Phoenix. The 2700-DHP's large, 2.25" diameter heated rollers can be incrementally gapped from 1/16" – ¼" to ensure smooth lamination for a variety of substrates- simply use the convenient lever on the side to select the desired gapping thickness. Operators can also complete single or double-sided lamination, using one or both rolls.
Safety First
A clear safety shield with latches prevents accidental contact with the heated rollers. The safety shield can be removed but must be engaged for the machine to run- a safety precaution for students and inexperienced operators. Internal fans keep the unit cool and prevent warping of heavier films.
As found on the 2700-DH, a unique cleaning function allows for trouble-free maintenance. Simply remove the safety shield, engage the reverse function, and wipe down the rollers with an approved cleaning cloth.
What Are You Waiting For?
Creating professionally-laminated projects has never been easier. For more information on the Phoenix 2700-DHP or to order, contact one of our expert representatives today!
You can reach us by phone at: 1-800-325-3628
Or via email at: sales@swplastics.com
Thanks for reading!
Source: Southwest Binding & Laminating